Modifications - Page 6
January 2015
BMR had a sale over the holidays so I got a new strut tower brace. I got it in red, but red doesn't really go with Brazen Orange so I painted it Brazen Orange to match other details under the hood. Here is the new brace compared to the stock one. Sorry about the crummy photo and washed out colors (the STB was bright red) but this was the only photo I got before I painted it. The BMR bar is HUGE compared to the stocker.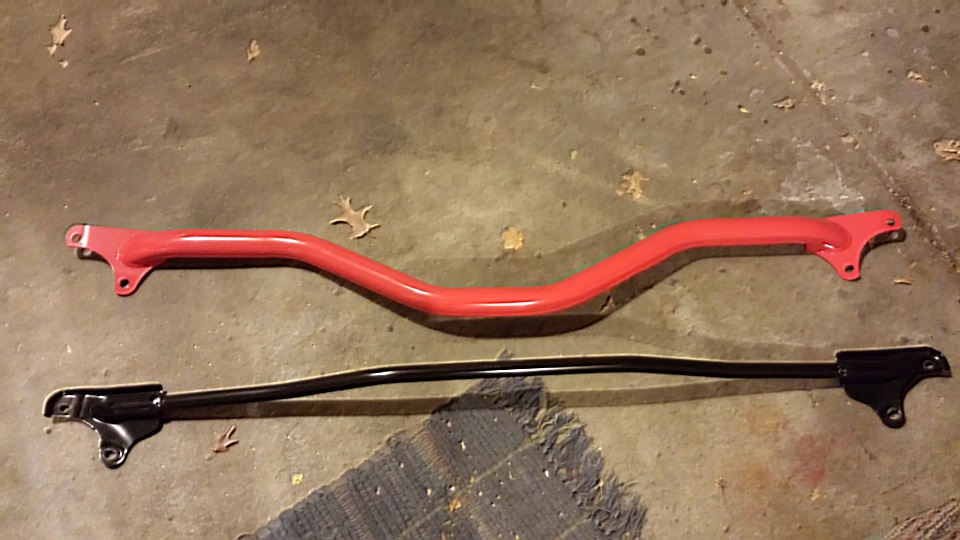 And here is the new bar painted and reinstalled. I also painted my Elite Engineering oil catch can Brazen Orange to eliminate even more clashing red.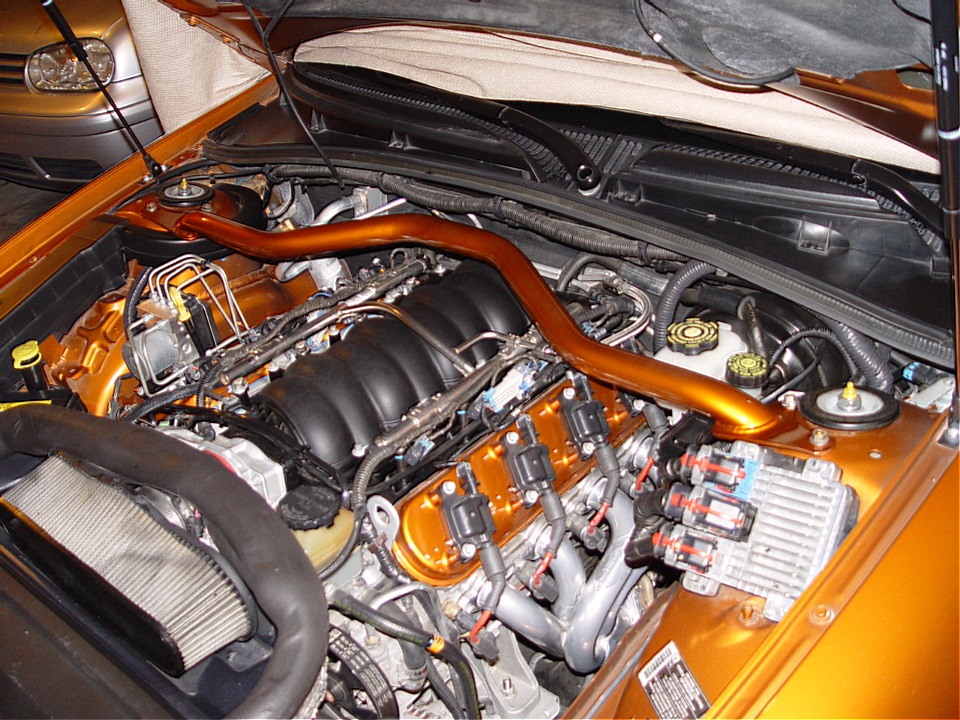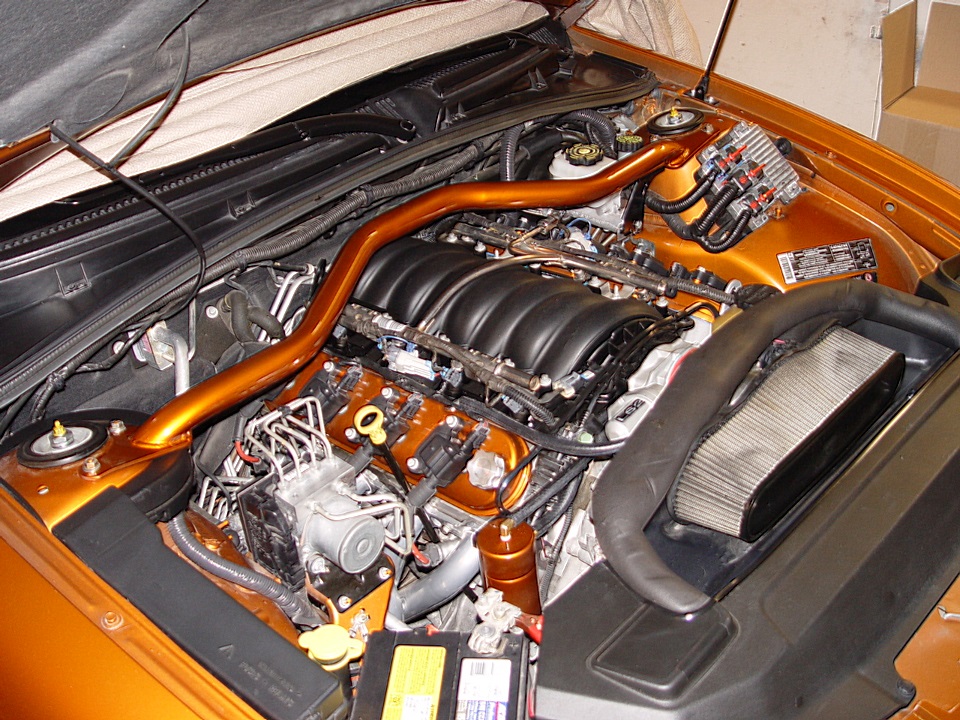 The color match isn't exact, but I suspect if the underhood paint were clear coated it'd match perfectly. This may be a mod for a future date.
I am seriously thinking of getting a DuSpeed intake in Brazen Orange to finish off the engine compartement. Hmmm.
February 2015
I did upgrade to a DuSpeed but in the end I chose to do it in satin black instead of Brazen Orange. That would have been a lot of orange under the hood. The install was pretty straightforward and everything went in pretty easily.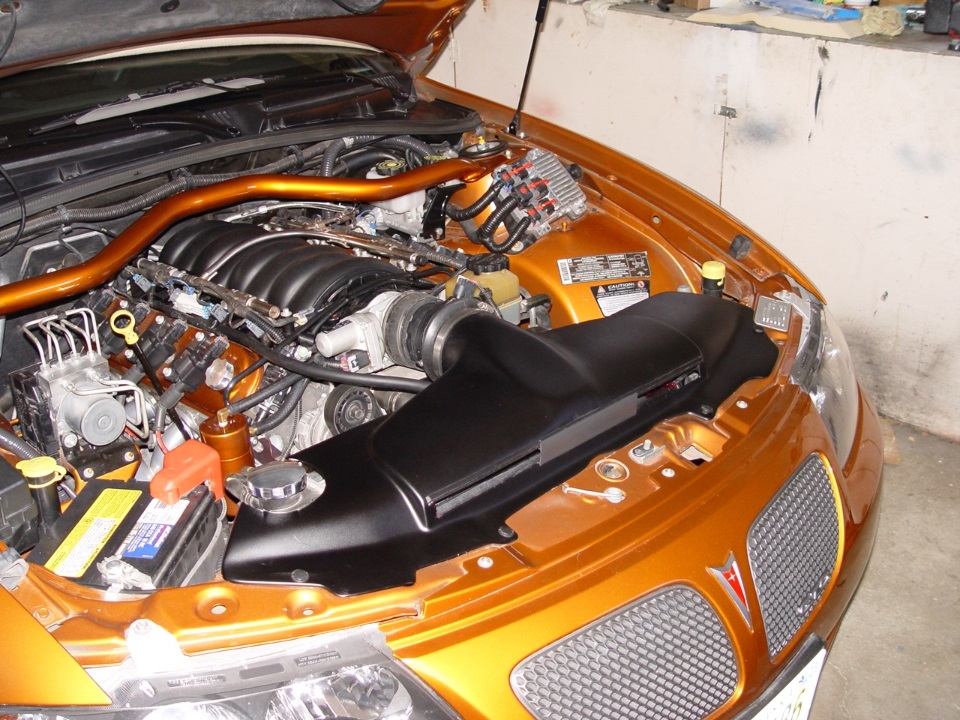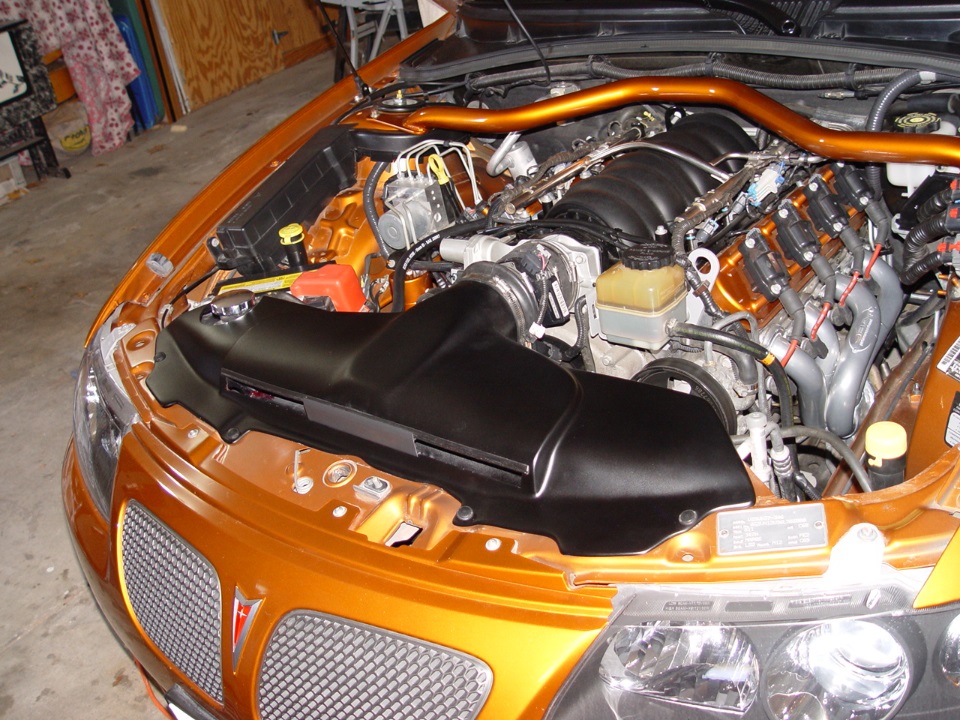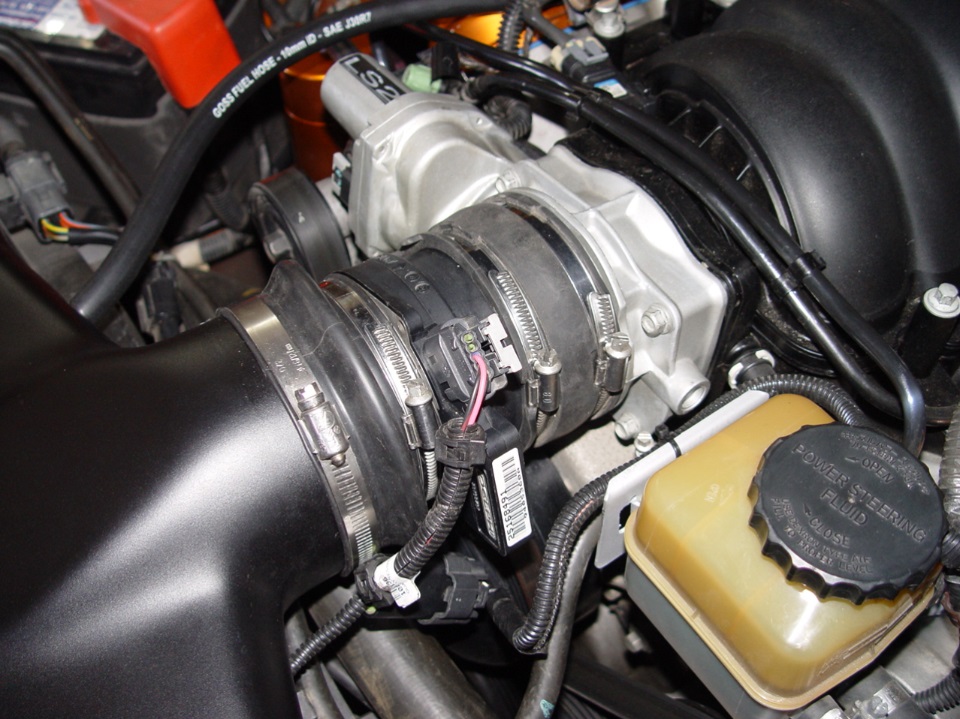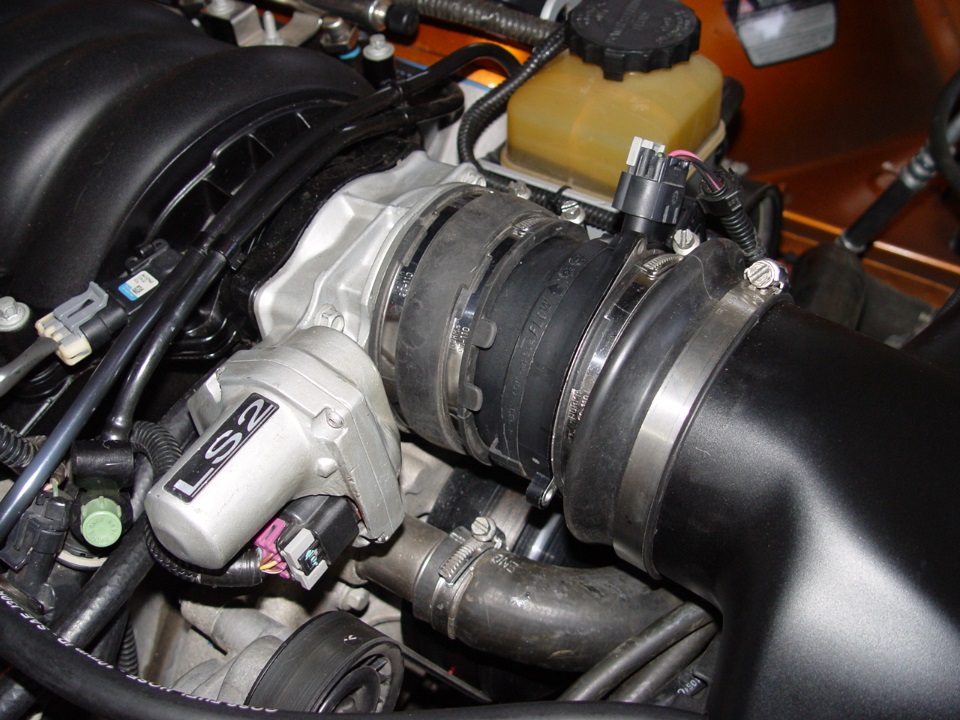 April 2015
Today I installed front radius rod rear poly bushings. I installed the Whiteline heavy duty versions. Easy install, not much to show. Getting the old bushings out with a ball joint press leaving the control arms on the car was a lot easier than I thought it would be. They pushed right out. One new bushings pushed right in and I tapped in into place with a rubber mallet. The other one had to be pressed in the last 1/4" with the ball joint press.
I also recently purchased a set of the GTOG8TA.com reproduction SAP grills. I painted the surrounds the same flat metallic dark grey as is used on the rear valance and left the grill mesh gloss black. Pulling the front bumper was a lot easier than I thought would be. Found a super-duper easy way to undo the top front clip just under the headlight. Once all the screws are out and the side clips are loose, simply lift the bumper cover basically straight up and the clips below the headlights pop loose without much fuss. Took me about 45 minutes to figure this out, but it worked like a charm on both sides with no broken clips.