Modifications - Page 3
February 2013:
I wasn't entirely happy with how my bare stainless steel headers were beginning to look after being on the car for a year so I had them ceramic coated. Things look much more shiny under the hood now.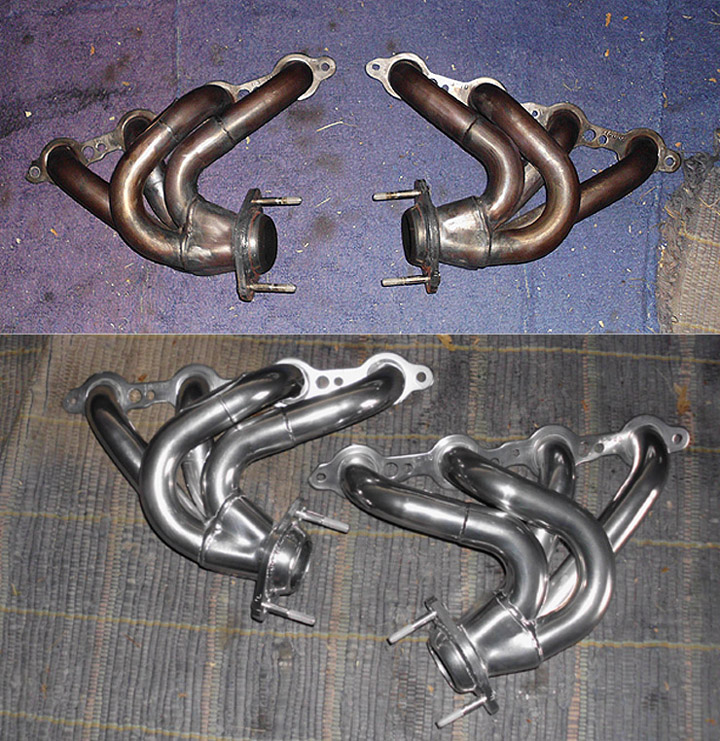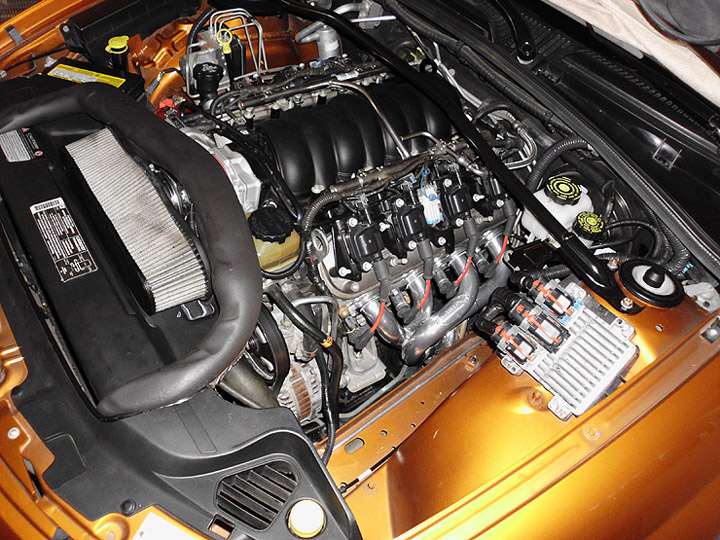 While the headers were off and being coated, I installed Hinson poly engine mounts and did the Windo-Weld modification to the stock transmission mount. This consists of applying 3M Windo-Weld to the void of the mount and letting it cure into solid urathane.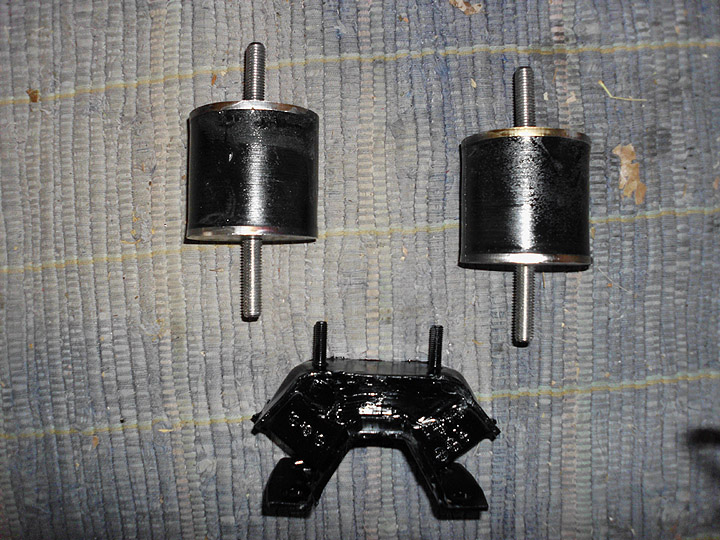 I recently decided to finally do the suspension upgrades I've wanted to do. I installed Lovells 20mm drop springs, Koni shocks and inserts as well as new Road Safe outer tie rods. I haven't had a chance to drive on this new set up as Winter is still upon us here.
Here are the rear Koni shocks installed and you can see the Lovells springs as well.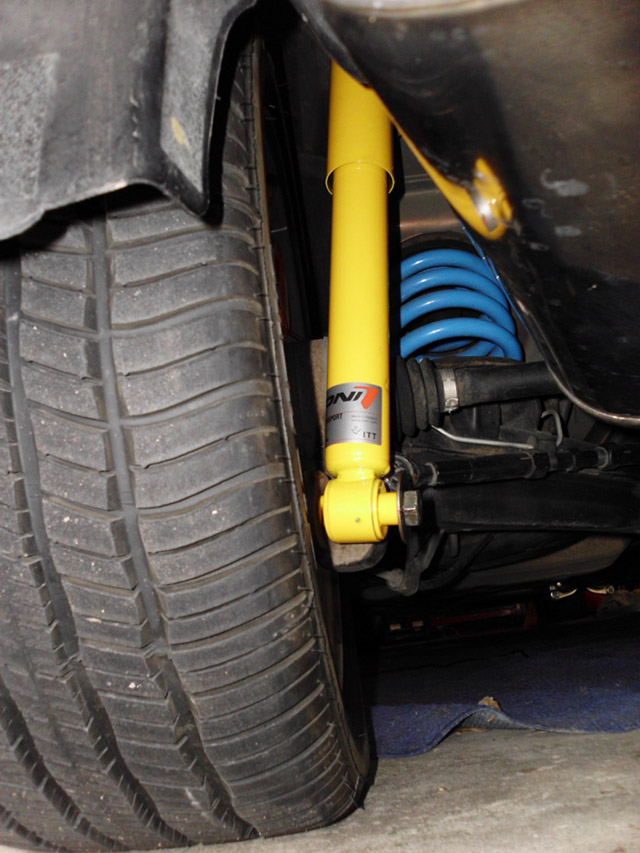 The Koni inserts make use of the stock strut housings. Here are a pair of spare housings I've prepared and the Koni inserts that will go into them. Before I assembled them I blasted and painted the housings.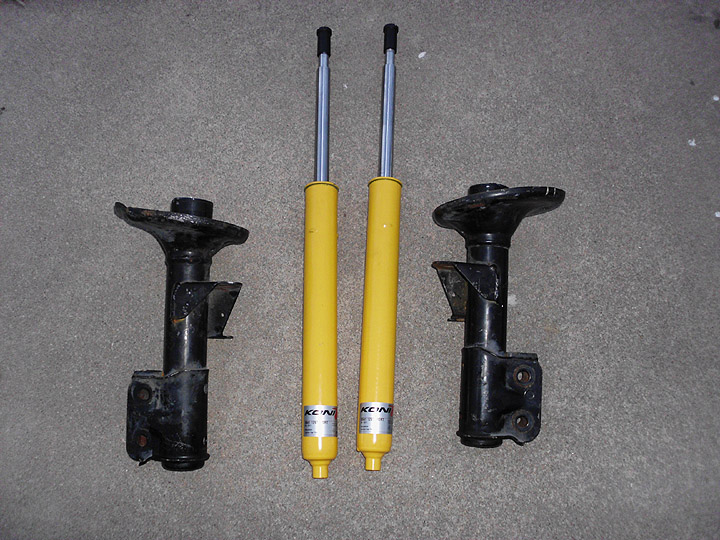 Here is everything assembled with Koni adjustable inserts, Lovells springs and brand new GM dust boots. The install went very smoothly.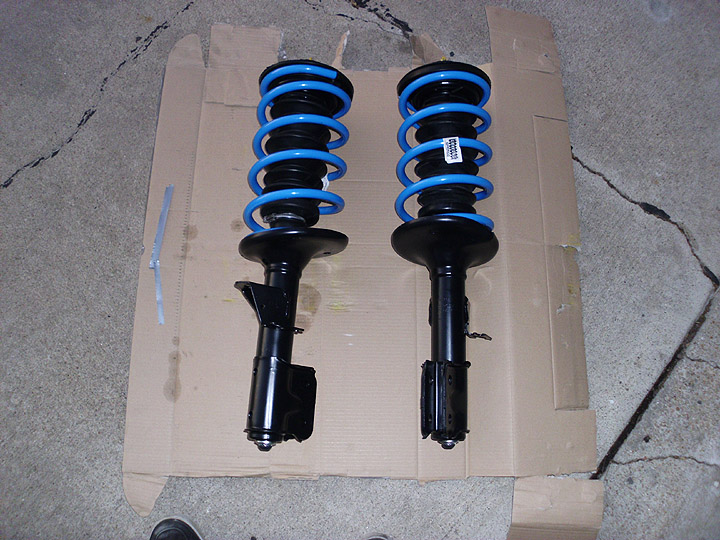 The results look pretty subtle, but I expect it will handle a lot better. Next up is an alignment when the weather improves.