Modifications - Page 4
June 2013
At first I decided to install some Holley valve covers to eliminate the coil pack brackets but then I saw a thread on LS1GTO.com of someone who painted a set BOM and it looked so good it inspired me to paint my own before I installed them. I originally bought them in satin silver but that would have left the engine compartment pretty dull. I'm very happy with how they turned out and really like how they add some color under the hood. I'll have more photos after I can install a FAST 92 intake manifold which is on its way to me now. I plan to clean up the wiring a bit once the manifold is in place. The color match is pretty good.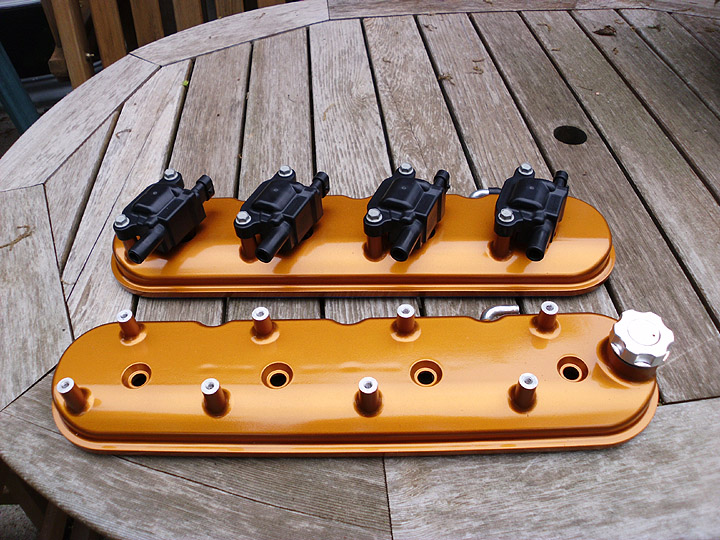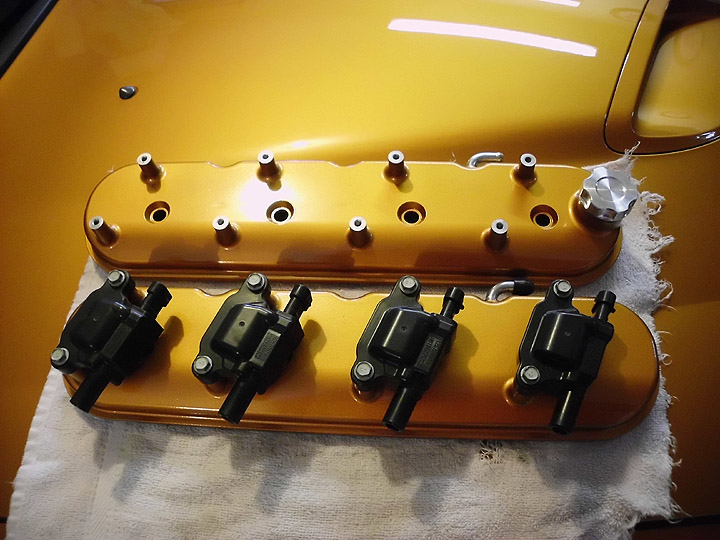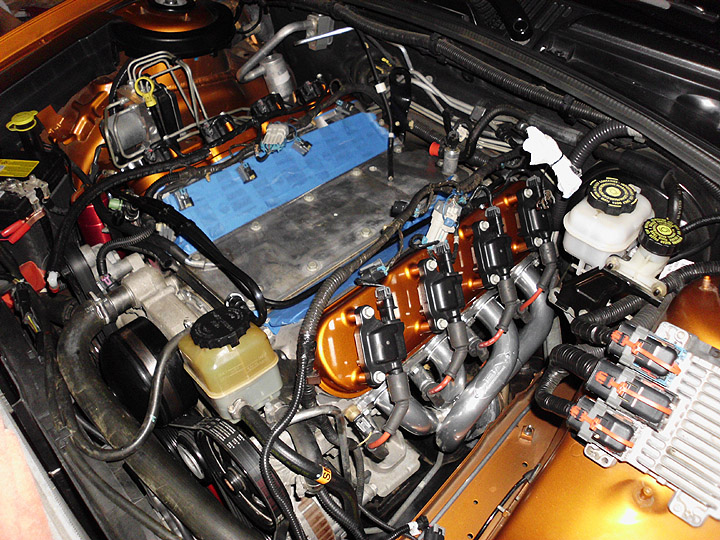 I was going to install a FAST intake manifold but it would have required modifying a number of other things I just don't feel like modifying at the moment so my ported LS2 intake went back on. I also got another radiator shroud and cut it differently around the Vararam for a tighter, cleaner look. Here is the engine all buttoned up with the new body color valve covers, eliminated coil brackets and newer radiator shroud.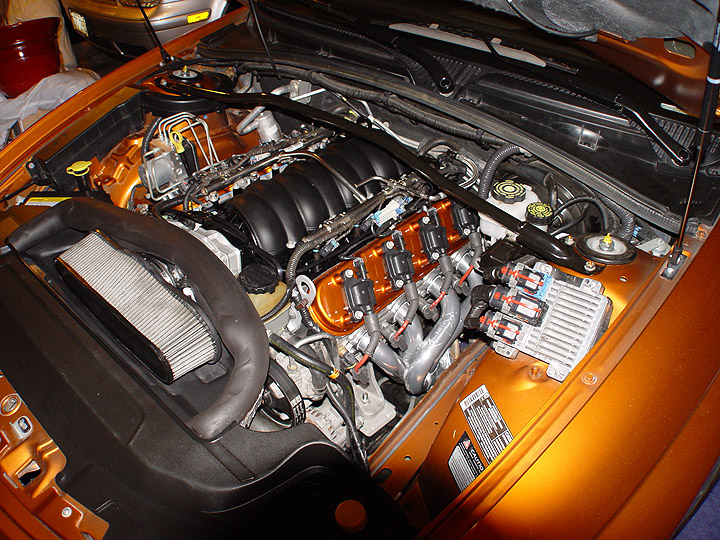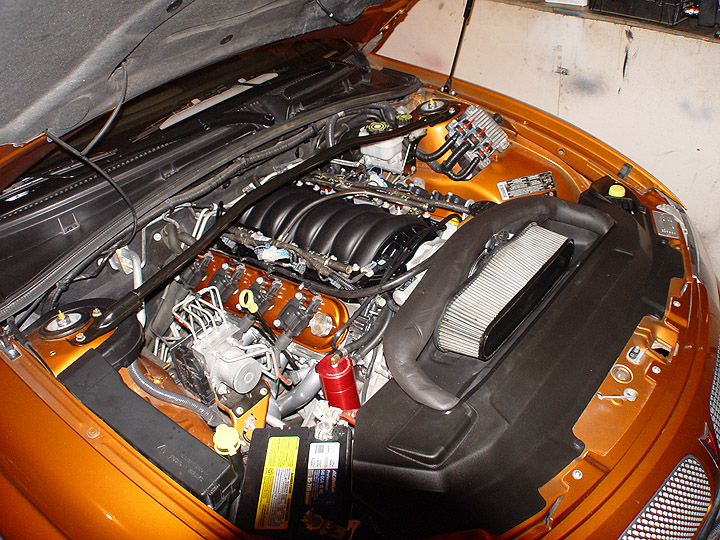 June/July 2013
In February I bought a Monster Level 2 clutch. Along with the clutch, I replaced the pilot bearing, the slave cylinder and throwout bearing and I installed a braided stainless steel clutch fluid line and a remote bleeder line. I finally got around to doing the job and it wasn't as difficult as I expected and things went well.
The old clutch: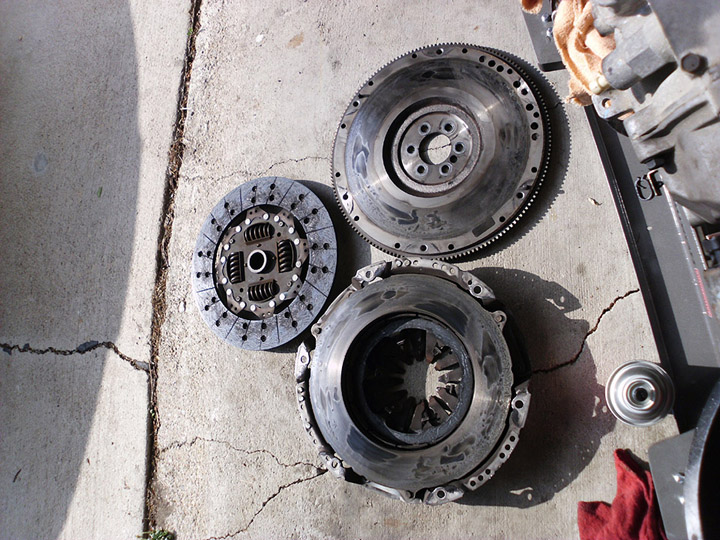 I found the rear crankshaft seal was leaking so I replaced it while I was in there and cleaned up the rear of the engine: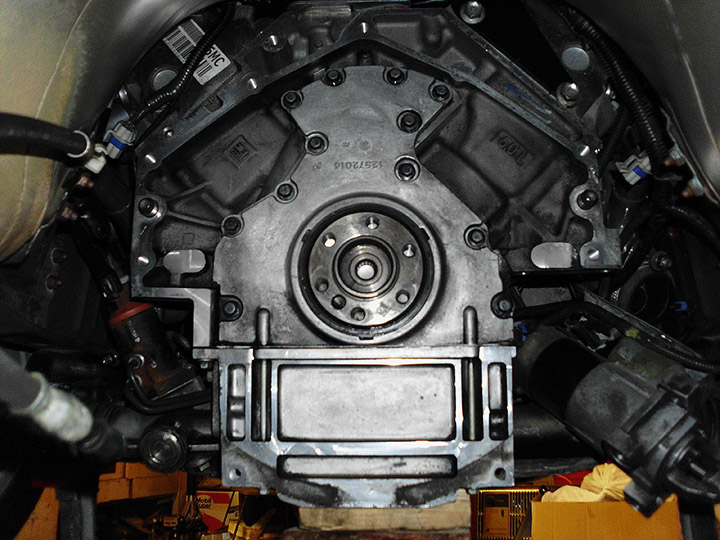 The new clutch, pressure plate and pilot bearing installed: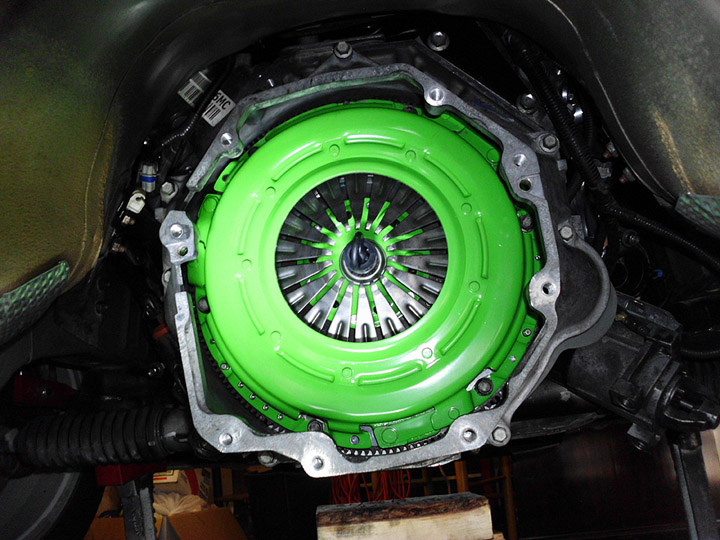 And the transmission after I cleaned it up and cleaned and lubed the shifter: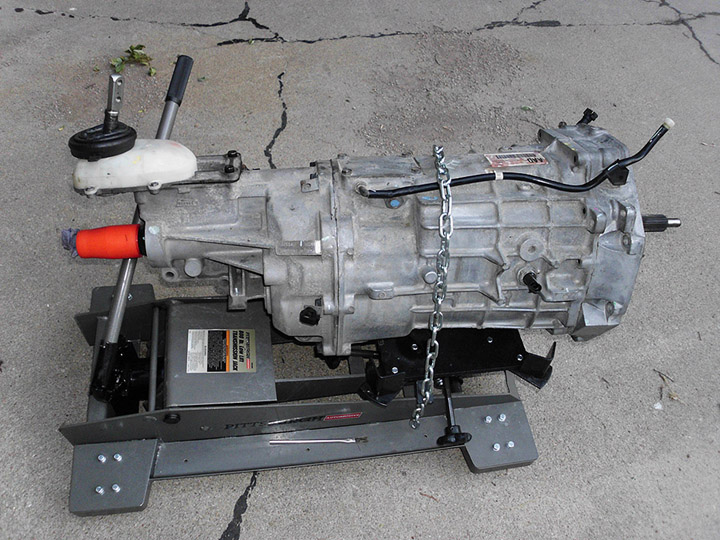 The transmission jack was the best tool investment I've ever made. It made pulling and replacing the transmission very straightforward and easy to do by myself. While everything was apart I gave the undercarriage a good cleaning along with the exhaust system and the driveshaft. Everything went together well and I ended up with no leaks anywhere and the car drives and shifts beautifully. I can't wait to get the clutch fully broken in.
October 2013
I bought some GForce toe rods since I plan to continue autocrossing and drag racing the car in the future. Here they are fresh out of the box.