Modifications - Page 7
March 2017
Just a small modification this time. Under the hood things look generally good with just a little wear and tear showing except for the motor housing on the ABS module. I've cleaned it and cleaned it and scrubbed it to perhaps make it shine a bit but it always looks rather blah. A company used to make a nice billet cover that made it look nice but they are no longer made and really hard to find. On an internet search I found that a Suzuki motorcyle oil filter cover would fit just right. I found one on ebay and gave it a shot. The cover is heavy steel and the chrome finish is second to none. I has little retaining clips inside that help it obtain a friction fit for super easy installation. I actually rather have a satin billet cover, but the chrome looks nice and covers up that blah motor housing.
Before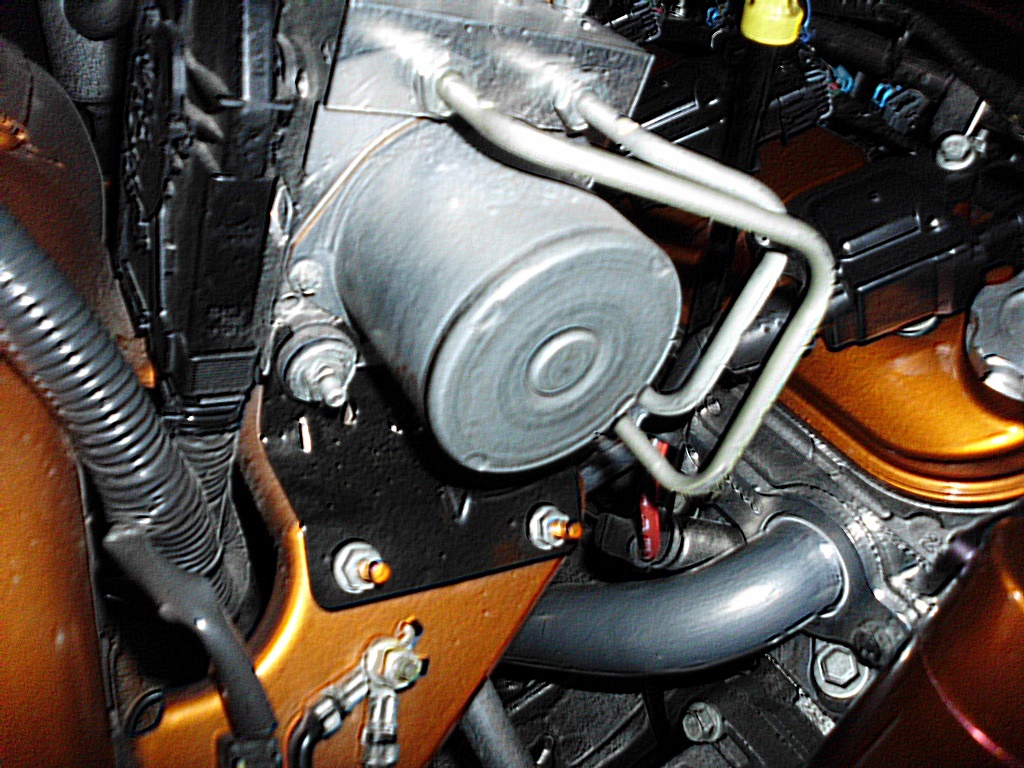 The cover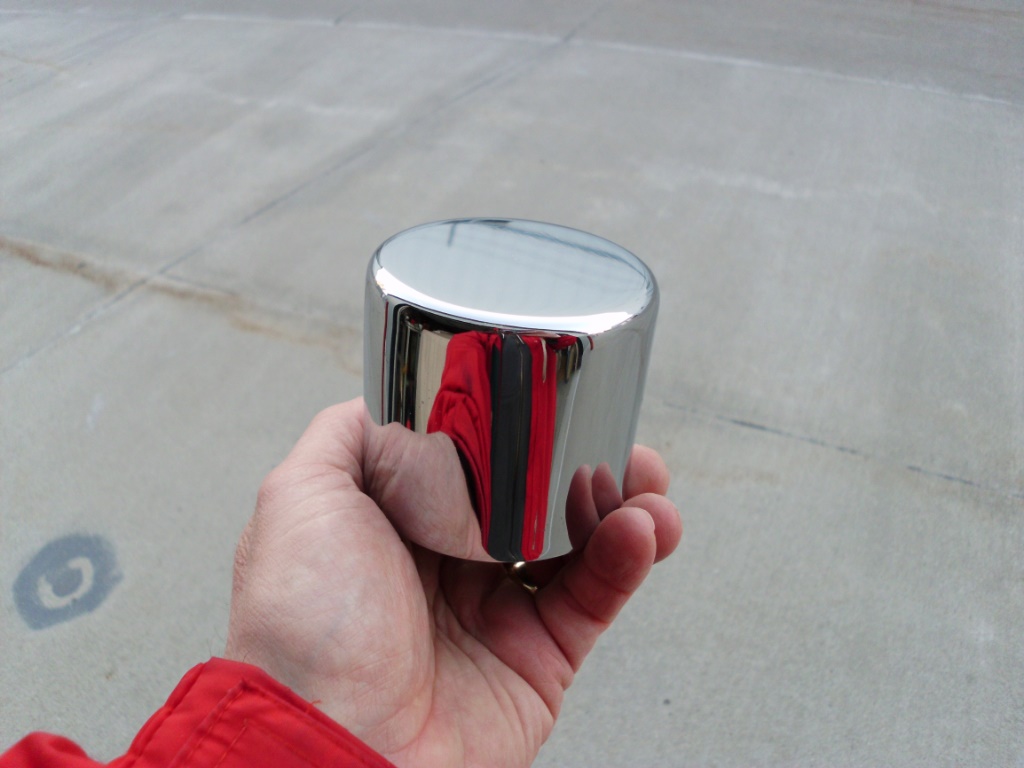 Installed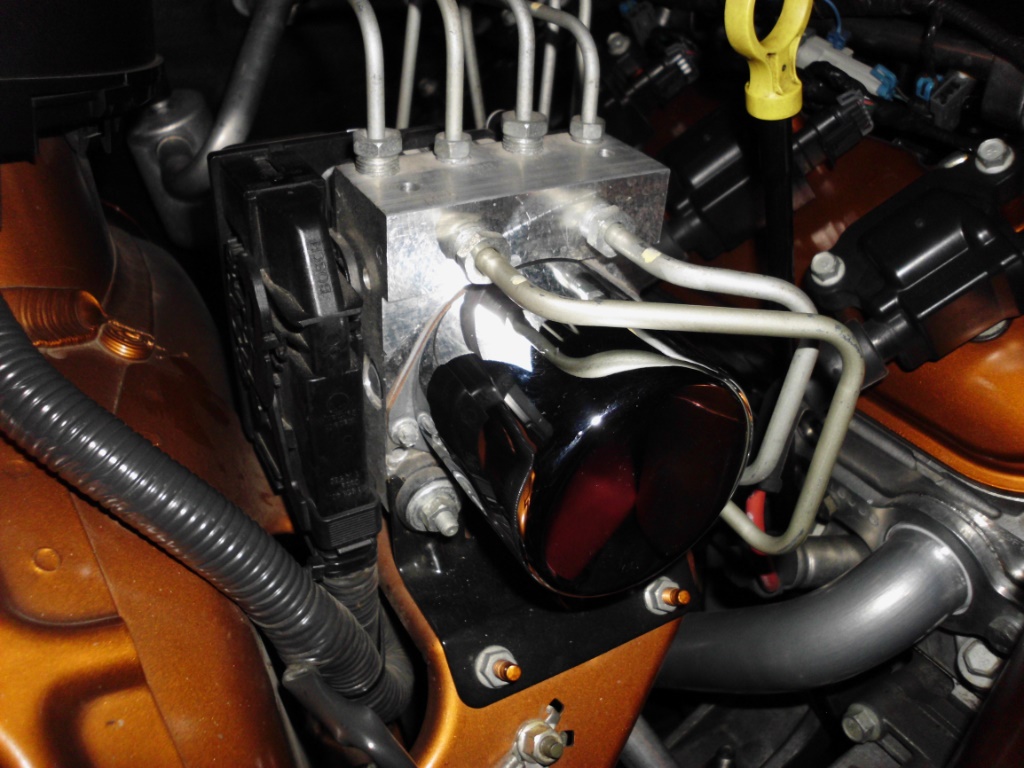 Later in the month I did a few more appearance modifications. I added a JHP V2 lip spoiler in place of the stock wing and Holden 427 taillight housings. I ordered the spoiler painted and the color match was dead on. Installation wasn't too bad but I did have to open up one of the mounting holes in the trunklid. I also added more padded mounting tape to the spoiler to keep it from damaging the paint on the trunklid. The 427 taillights are much like the stock '06 housings but lack the red side reflector and have a different pattern to the reflectors which make the light pattern somewhat different. I also converted the taillight, turnsignal and backup lights to LED lights.
*NOTE* I removed the 427 taillights as I found flaws in both. I returned them and JHP informed me that Holden is no longer making them and all they had in stock also had flaws. So, I went back to my original '06 tails.
*NOTE* The 427 tails are back! I found a lightly used pair that were at a good price and free of flaws. Yay!