Wheels
One of the very few options available in 2005 and 2006 were 18 inch wheels. These wheels included 235/40R-18 Bridgestone Potenza RE-040 tires in place of the 245/45R-17 BF Goodrich G-Force T/A KDWS tires on the 17 inch wheels. The Potenzas with a treadwear rating of 190 versus the 400 rating on the T/As provided a whole lot more traction in dry conditions.
When I bought my car, it had a set of the original 18 inch wheels on it. Since the window sticker shows the car came with 17 inchers I quickly located a set of NOS 17 inch wheels. The 17s had new tires on them so they are on the car now (July 2010) and will likely remain on the car until they are worn out. When that time comes I'll probably get good tires for the 18s and reinstall them on the car.
Both styles of wheels are cast and machined aluminum. The outer face of the wheels are painted metallic silver. The back sides are crudely painted with a light grey. The grey paint doesn't appear to have covered the outer rim near the tire bead so the raw aluminum appears in this area as well as the area where the wheel mounts to the axle hub. The wheels also have small blue marker marks on the outer rim of the back side. These marks are likely an assembly line mark of some sort but I've no idea what these marks indicate. Perhaps they indicate that the wheel has been balanced?
Here is a comparison photo of the original equipment wheels that were available on these GTOs.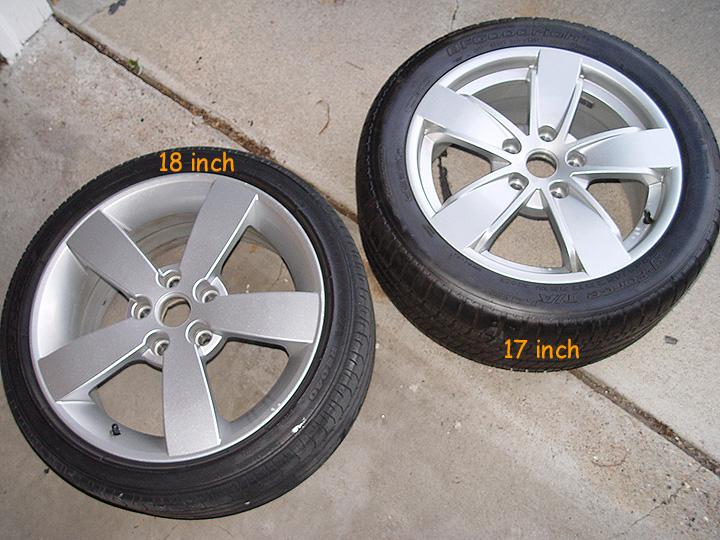 Same comparison from the back side.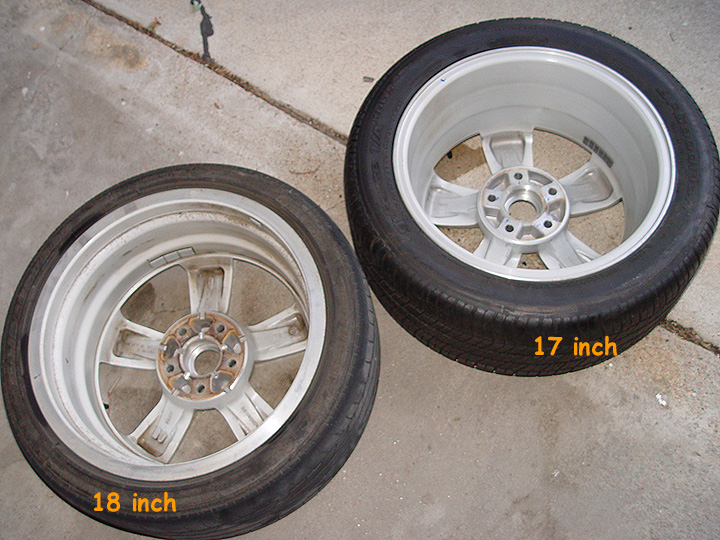 Here are some close up photos of each kind of wheel from the front and back side.
First the 17s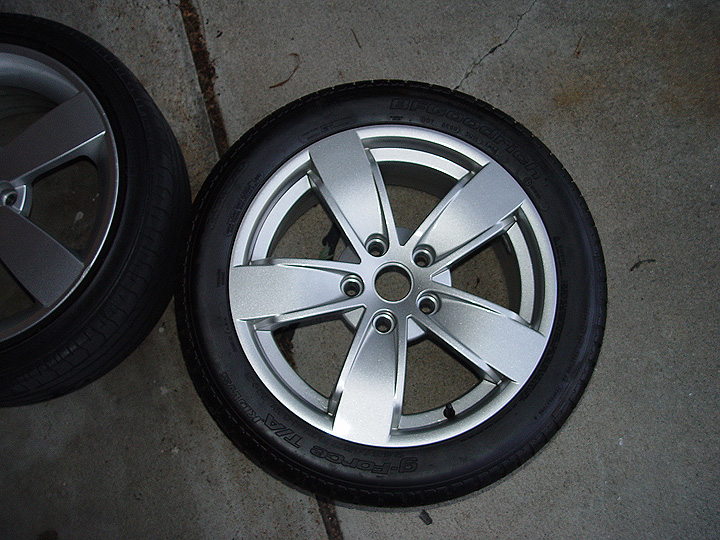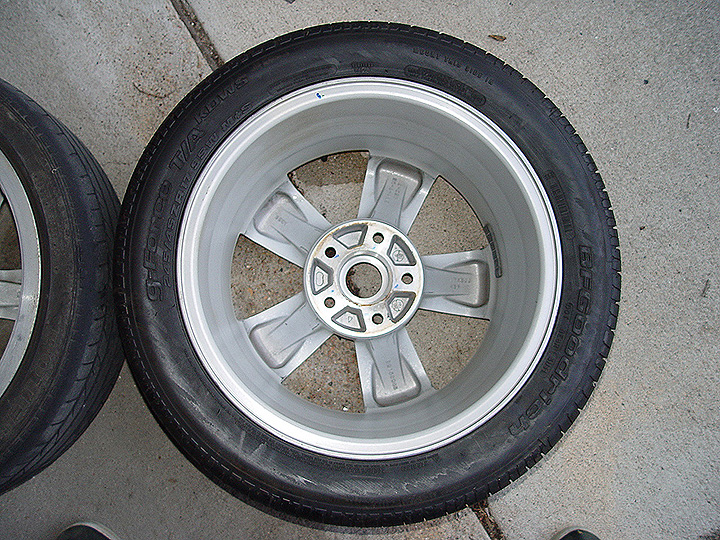 And the 18s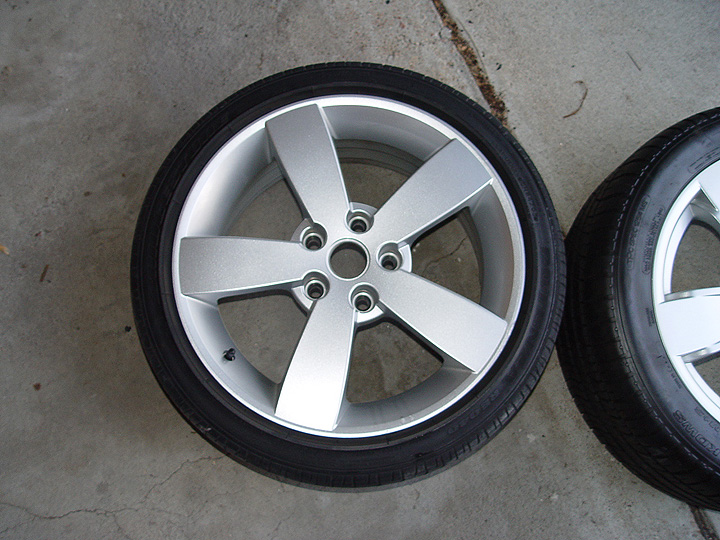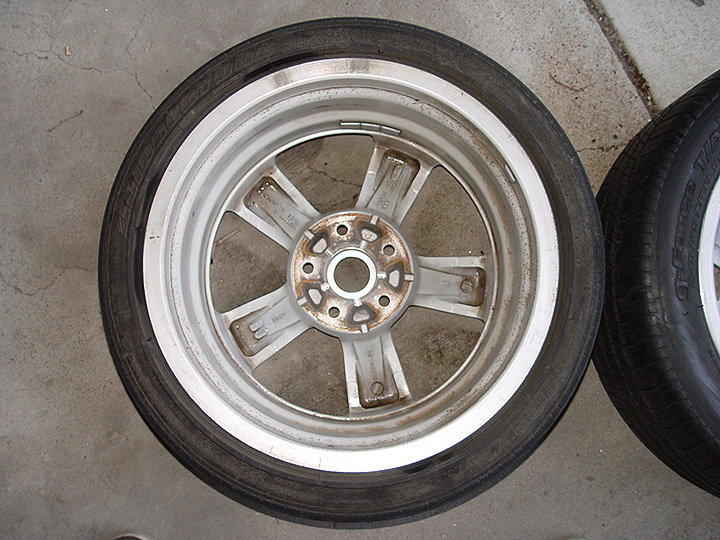 Both styles used the same center caps.