Rear Suspension
Here all I really have to show at this point are detail photos of the rear suspension, steering and brake components. You can see some of the inspection marks on suspension joint fasteners and component bar code stickers. The brake rotors are PBR calipers with a red powder coat finish but lack the GTO logo the fronts have. The rotors are large and are vented like the fronts.
This is the driver's side.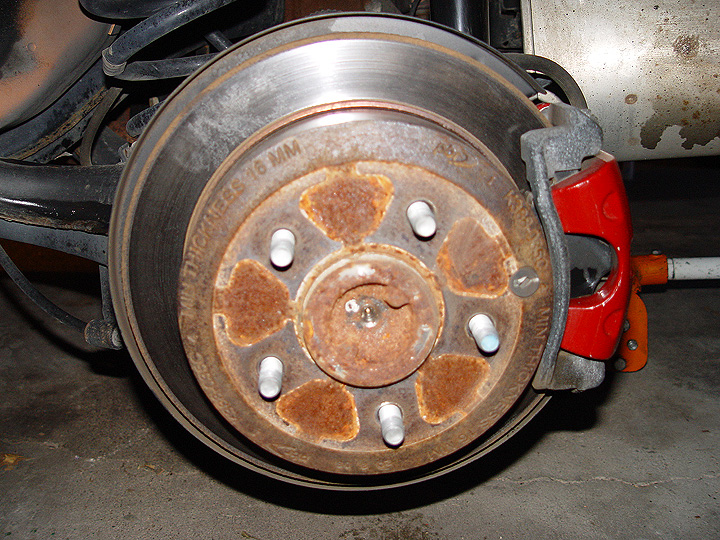 Here you can also see the semi-trailing arm, the drive axle, spring and rear shock. This is the driver's side.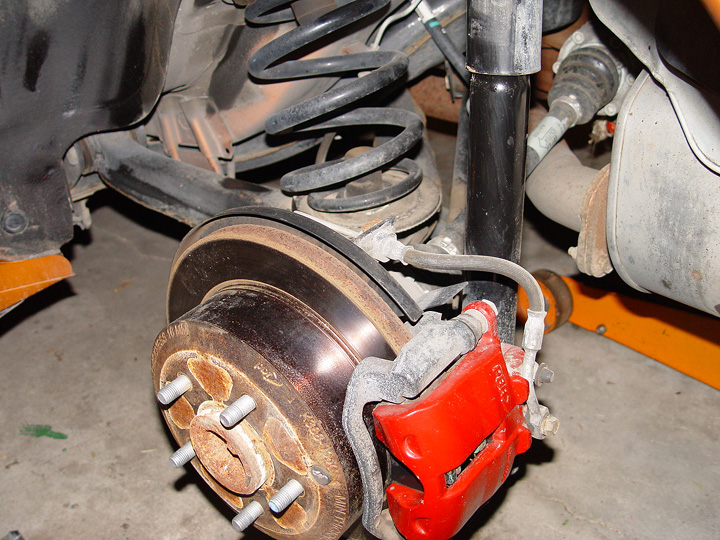 Same driver's side from a differnt angle. The parking brake cable is visible. The parking brake is a small drum brake set up inside the hat of the rotor. In the upper center of the photo you can see how the black and body color overspray is present.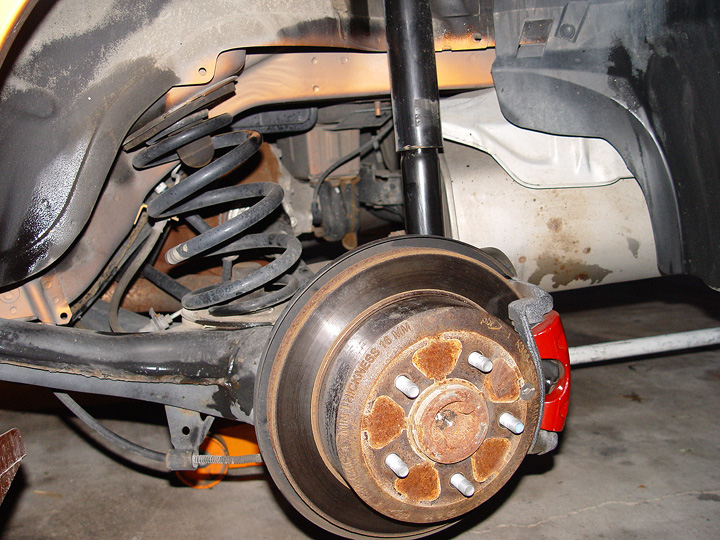 I have cleaned up the rotors, calipers and caliper brackets.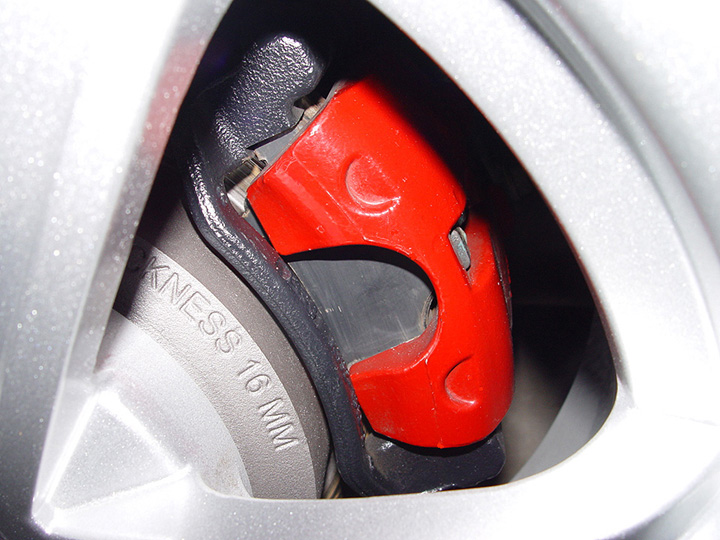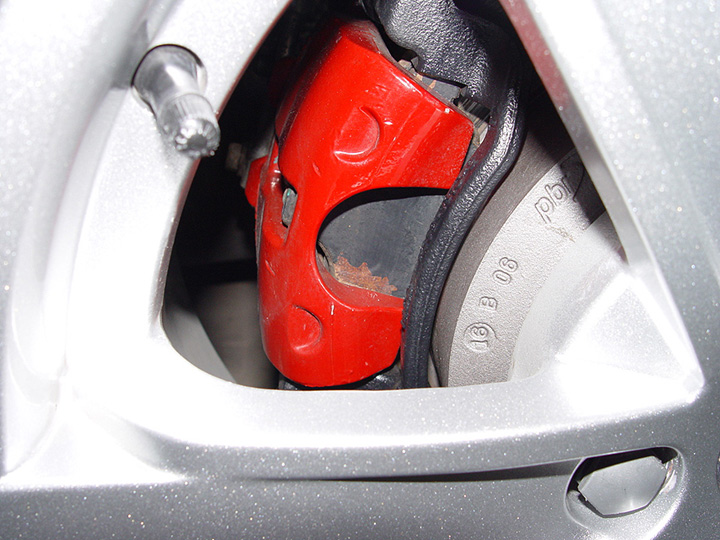 When I was swapping in the new Lovell's rear springs, I found these assembly marks on the spring pads on the rear control arms.