Performance
This page cronicles peformance events attended with the GTO such as drag racing, SOLO racing and so on.
July 28, 2012
Not exactly a peformance event, but I went on a countryside cruise with some friends. We cruised to the next town over for breakfast, then to another small town for a car show. It was a great day. Here is the group just after breakfast. And I use the word "cruise" lightly as there was some "performance" driving involved on some of the more remote highways.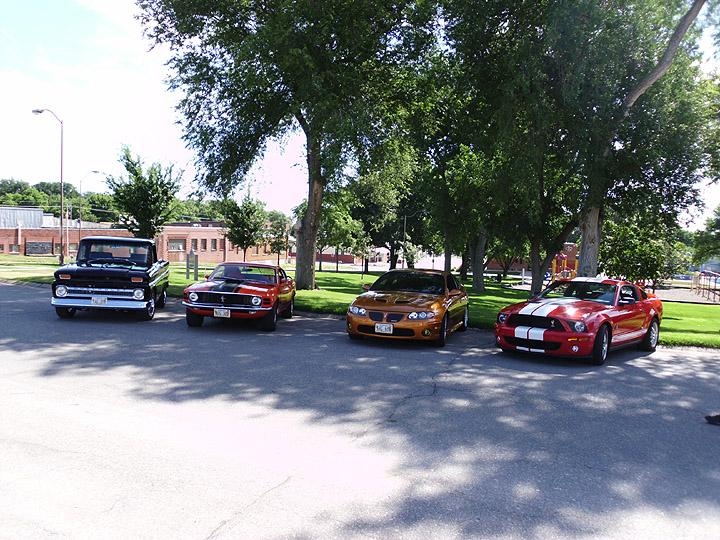 August 25, 2013
SCCA Solo racing. I got four runs, best time was 74.483. Really hot street cars with really good summer-only or racing tires were turning in mid-60s times. I wasn't the fastest by any means, but I did have fun. I was limited by the tires without a doubt.
See video here: http://youtu.be/nxfGC-up-w0
Some stills from the day's events.
Arriving at 7:30, I was already sweating.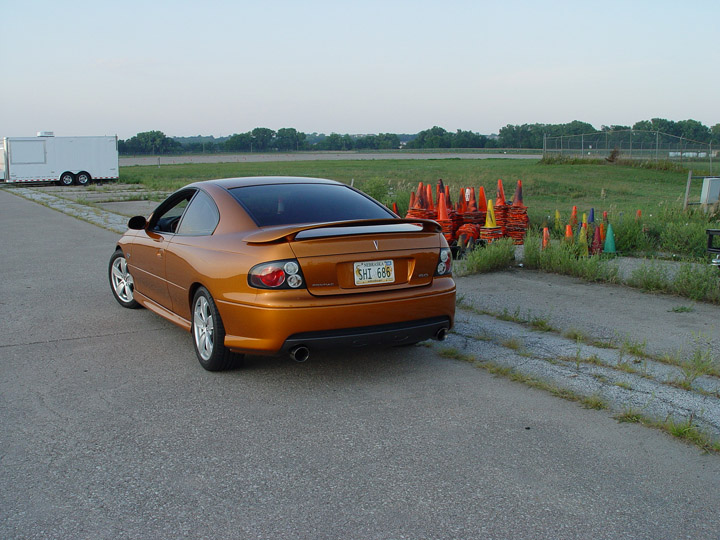 All taped up and ready to dance. I anticipated tagging a few cones and did the tape to protect the paint. As it is, I never hit a single cone.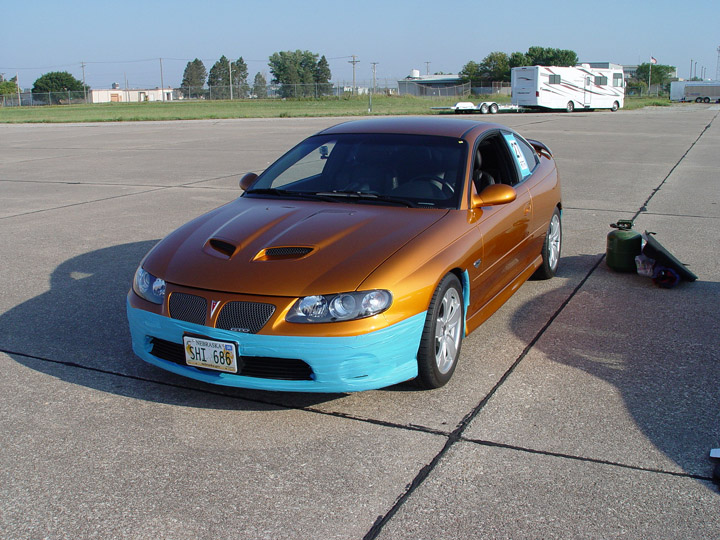 Just waiting for the action to begin.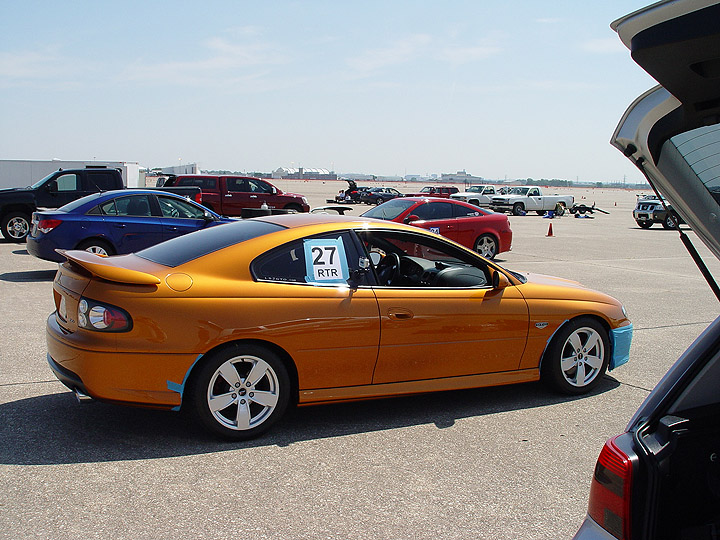 3-2-1 liftoff!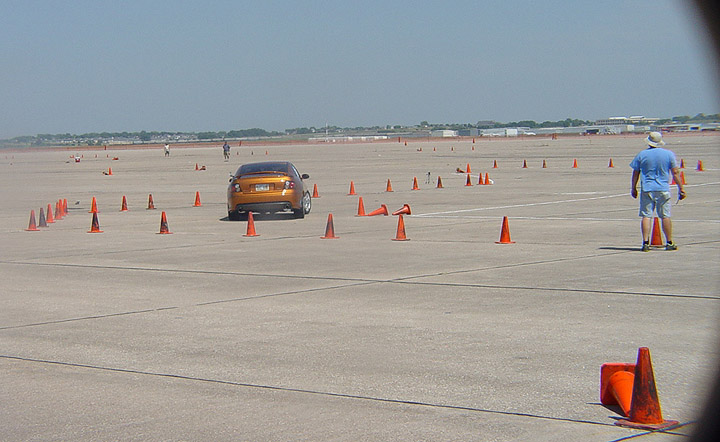 On the course and punishing the tires.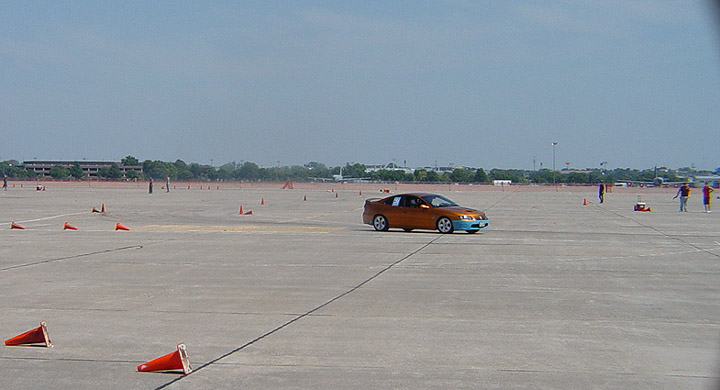 Ocotober 20, 2013
Last Solo event of the year. SCCA Nationals were a few weeks ago but they set up the same course for an open runs day.
Got there just as the sun was coming up.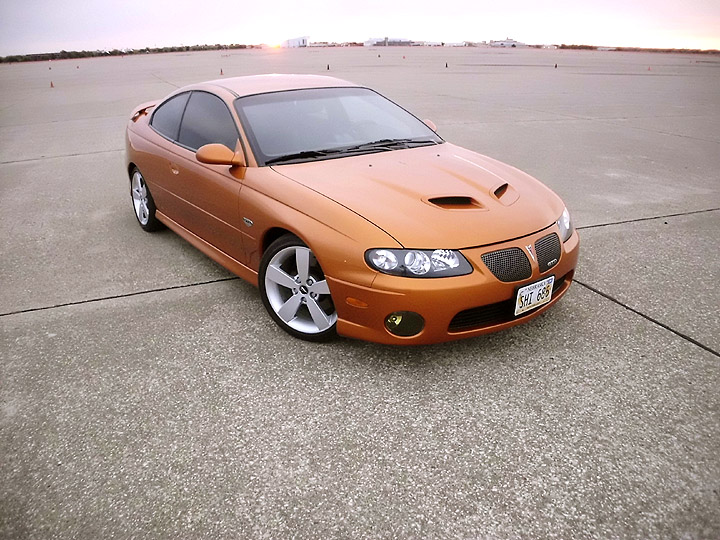 Waiting my turn.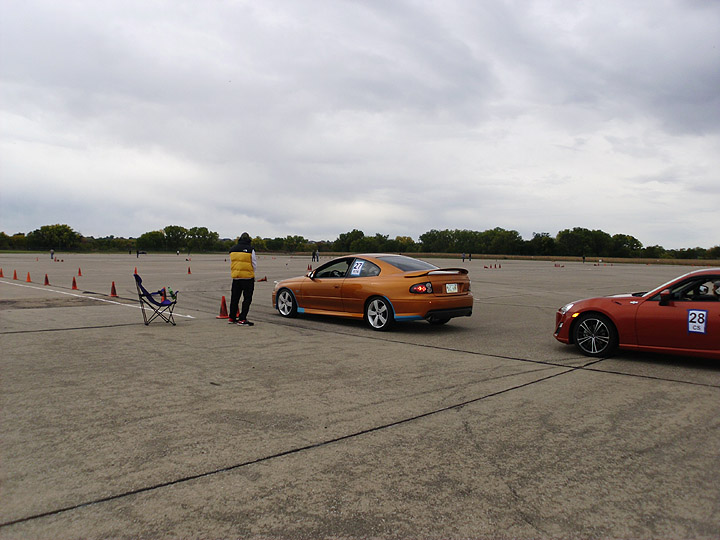 Taking off.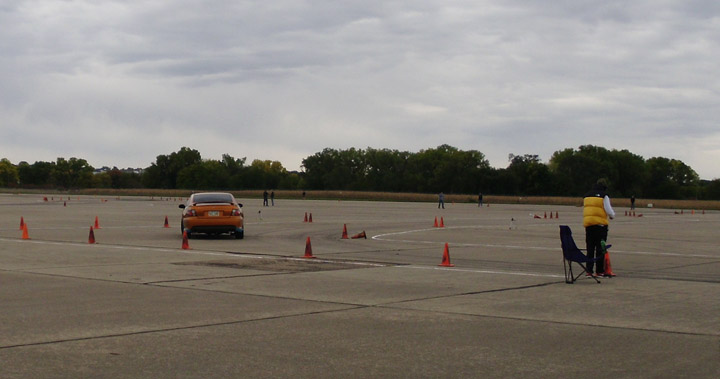 On the course.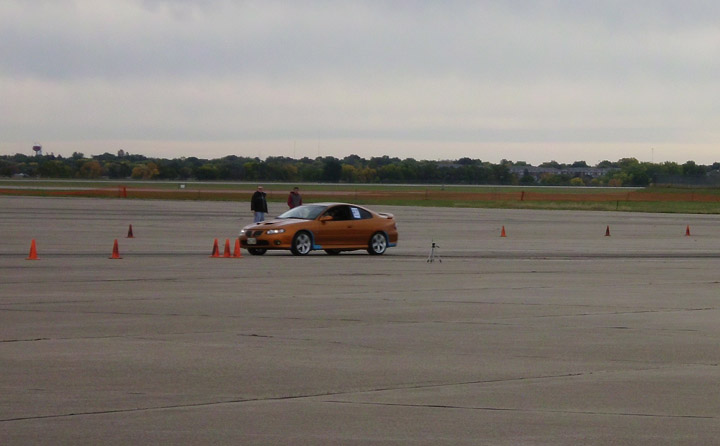 May 27, 2018
Finally got the car out to the drag strip, Kearney Raceway Park near Kearney Nebraska. Unfortunately it was nearly 100 degrees out when we were running and the DA was over 5000 feet. I was running on my street tires though I did lower the tire pressures somewhat to help. Regardless, there was little traction to be had. The best I managed was a 13.8. The best of a 105 MPH though proves there is much more in the car than I was able to make use of. Maybe on another day in better weather I can do better. I did run with my G-Tech and found it to be within .001 of the times recorded at the track so I should be able to use it as a tool near home to see if I can do better without going 100 miles each way to the strip. Per the timeslip below, I was car #65 in the right lane.