Front Suspension
Here all I really have to show at this point are detail photos of the front suspension, steering and brake components. You can see some of the inspection marks on suspension joint fasteners and component bar code stickers. The front brake rotors are very large and the PBR calipers and pretty massive too and look very nice with a red powder coat finish and a GTO logo which can clearly be seen through the wheel spokes.
Driver's side front spindle from the back side of the wheel and from behind the axle facing toward the front of the car. Note the blue inspection mark on the large nut that holds the radius rod to the control arm.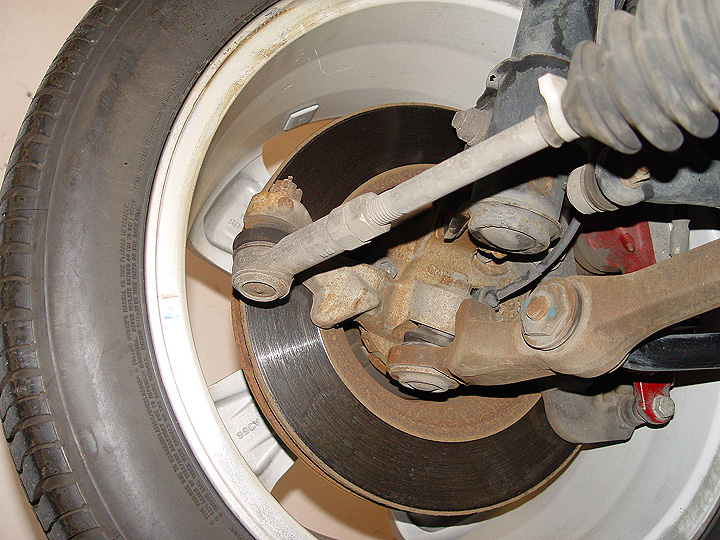 The backside shot of the passenger side spindle. Another small identification dab of yellow paint can be seen on the sway bar.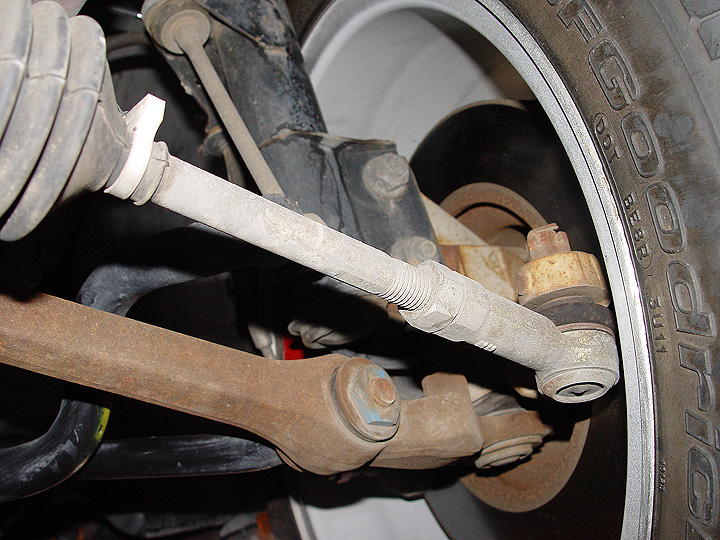 The driver's side spindle looking from the front of the car toward the back.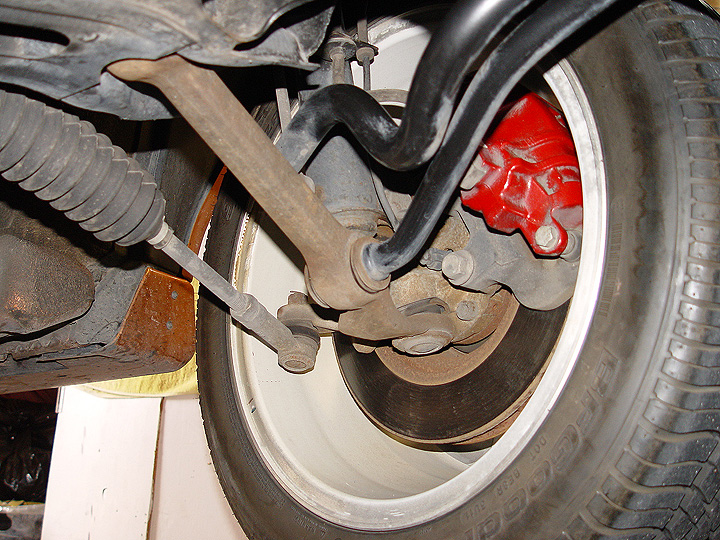 Same shot of the passenger side spindle.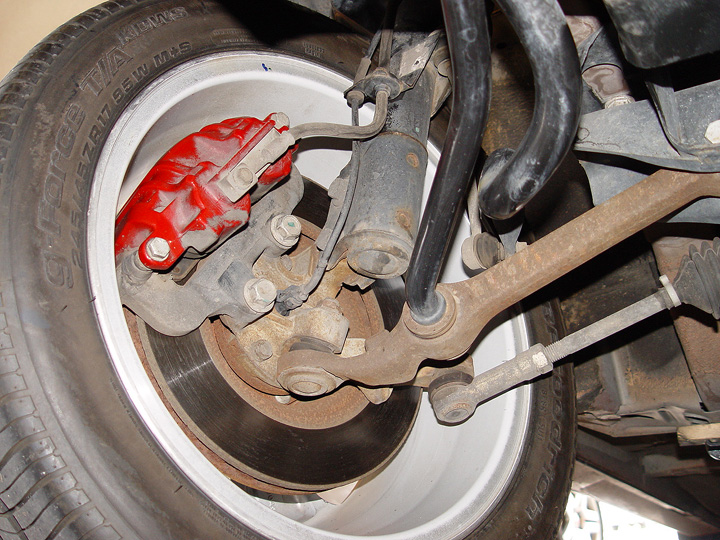 This is a photo of the front strut with the wheel removed. Note the bar code tag on the spring and the undercoating and seam sealer patterns.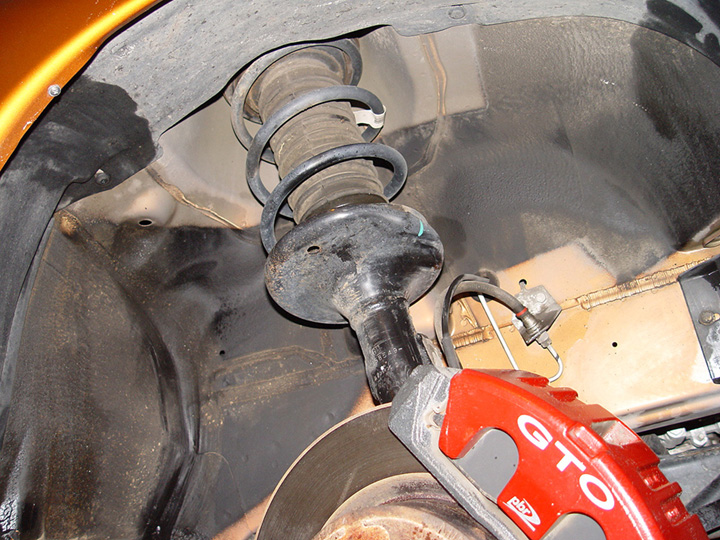 And a couple detail photos of those large front brakes.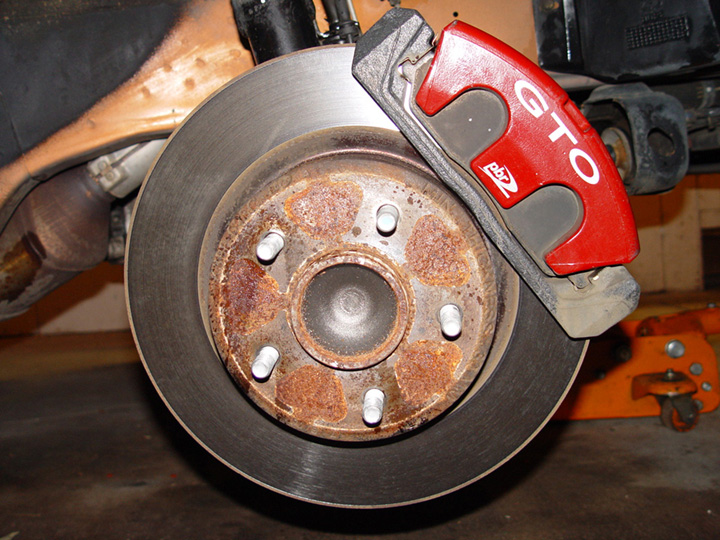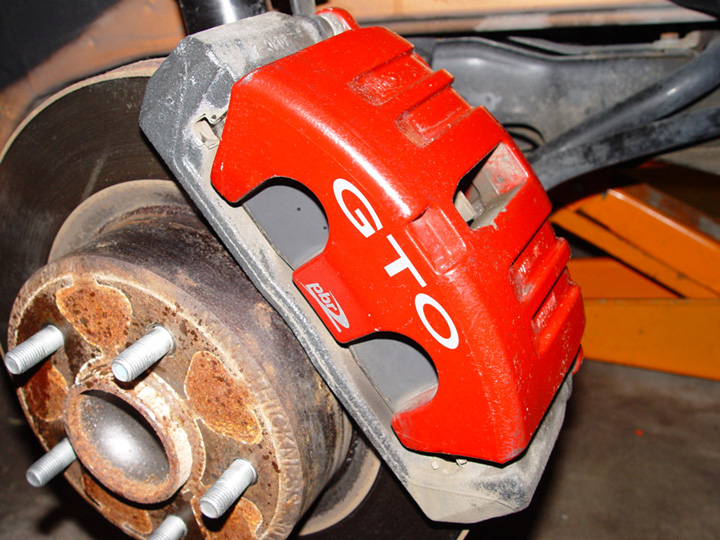 I have cleaned up and detailed the rotors, calipers and caliper brackets.